our services
Hire Vue.js Developers

Our team of experienced developers specialize in utilizing the Vue.js framework to create dynamic and responsive user interfaces for single-page applications. We have a deep understanding of Vue.js and its ecosystem of tools and libraries, including Vuex and Vue Router, allowing us to handle complex state management and routing needs.
In addition to our technical expertise, we take pride in our ability to understand our clients' business requirements and deliver customized solutions that meet their specific needs. We have a strong proficiency in JavaScript, a solid understanding of web development best practices, and the ability to adapt to changing requirements.
Whether you are a startup or an established business, we have the skills and experience to help you succeed. Let Precise Developers be your go-to team for Vue.js development and bring your web application ideas to life. Contact us today to discuss your project and how we can help.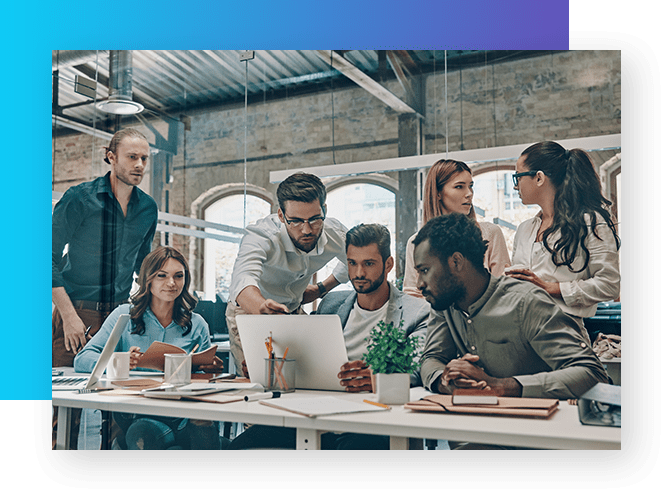 DREAM. BUILD. CONQUER
Our Key Purpose
Vue.js Development Services
When you hire Precise Developers, you can trust that your project is in good hands. Our developers have excellent communication skills, are able to work well under pressure, and are always willing to go the extra mile to meet deadlines. They are also flexible with their working hours and are always willing to adapt to different time zones to ensure that we can provide the best possible support to our clients.
FAQs
Read Most
Frequent Questions
What qualifications should I look for in a remote Vue.js developer?
Experience with Vue.js and its ecosystem of tools and libraries, including Vuex and Vue Router, Strong proficiency in JavaScript, Understanding of web development best practices, such as responsive design and performance optimization, Good communication skills, Ability to work independently and adapt to changing requirements.
What are the advantages of hiring a remote Vue.js developer?
Access to a wider pool of talented developers, Cost savings on office space and other overhead costs, Flexibility to scale the development team up or down as needed, Ability to work with developers in different time zones to speed up the development process.
How do I ensure that the remote Vue.js developer I hire is a good fit for my team?
Interviewing the developer, checking their portfolio, and getting references from their previous clients, clearly Communicating your expectations, goals and team's culture with the developer, Clear communication and regular check-ins,
How do I ensure that my project is on track when working with a remote Vue.js developer?
Establish clear milestones and deadlines, Use project management tools to track progress, Regular video or voice call to discuss the project and check-in on the developer's progress,
How do I ensure that the remote Vue.js developer I hire has the necessary skills and experience?
Ask for their portfolio, check their online profiles and references, conduct technical interviews and give them test assignments,
How do I handle communication and collaboration with a remote Vue.js developer?
Use tools such as video conferencing, instant messaging, and project management tools to stay in touch, Set clear communication channels and schedule regular meetings or check-ins, Establish a shared development process and workflow.
How do I ensure data security when working with a remote Vue.js developer?
Use secure communication channels and project management tools, Sign confidentiality and non-disclosure agreements, Use a secure file-sharing service to share sensitive files.
Can you provide examples of projects your Vue.js Developers have previously worked on?
Yes, we can provide a portfolio of previous Vue.js projects that our developers have worked on, along with references from clients who can attest to their skills and experience.
How can I pay for the services of a remote Vue.js developer?
You can pay remotely via bank transfer, electronic payment systems, PayPal and other methods, with the most common being through escrow services or time and materials based billing
How do I ensure that the intellectual property of my project remains protected when working with a remote Vue.js developer?
Signing an intellectual property assignment agreement and/or Non-Disclosure Agreement with the developer, Establishing clear ownership rights to the project code and assets, Using version control tools to track changes to the project.